Why Choose Celebration® Bermudagrass
Celebration® is a deep blue-green bermudagrass variety that has finished best in numerous university research studies for wear tolerance and recovery, drought resistance and tolerance and bermudagrass shade tolerance. It has become the new standard across the U.S. over the past two decades.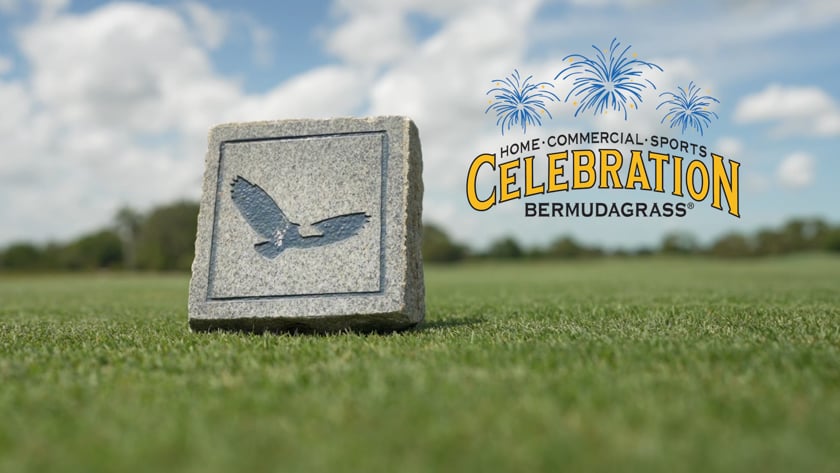 Celebration® Bermudagrass Research
"The two things that impress me most about Celebration are its drought tolerance and low fertility requirements. Side by side plots with (Tifway) 419 in the field strongly suggest that you can produce superior turf with Celebration using significantly less water and fertilizer inputs."
Chip Powell - Powell Golf Design Co.